Appearances and Events
You can check out any material from events and lectures to learn more about THE 3rd WAY!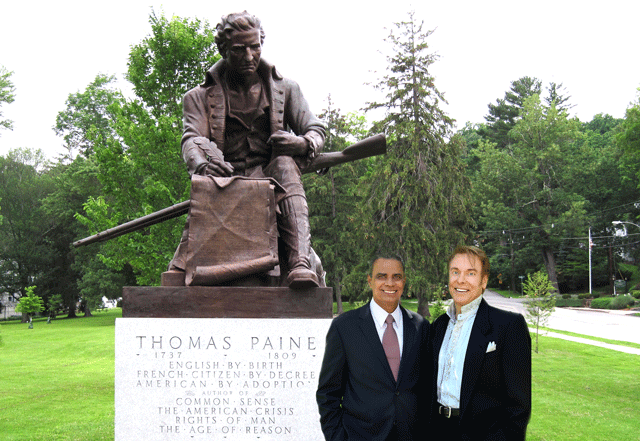 Upendra Chivukula and Veny W. Musum in front of the statue of Thomas Paine in Morristown, New Jersey, "the military capital of the American Revolution."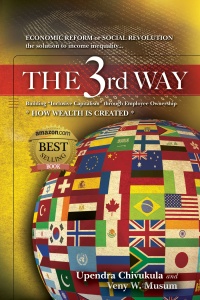 The Solutions to Incoming Inequality | The New Way Toward Economic Democracy - November, 18th, 2014 (PowerPoint)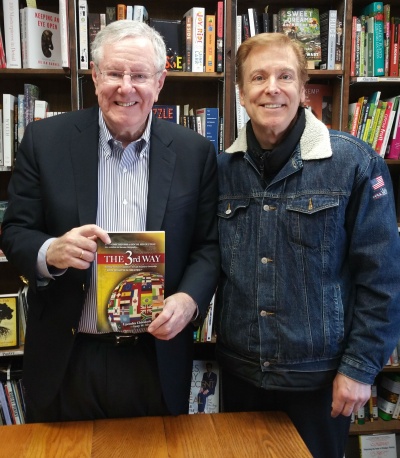 Co-Author Veny Musum meets with Steve Forbes, Editor-in-Chief of Forbes magazine, in Bernardsville, NJ.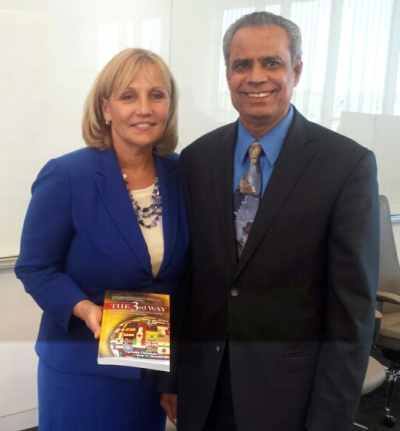 Co-Author Upendra Chivukula meets with New Jersey Lieutenant Governor Kim Guadagno.