Book Reviews
"THE 3rd WAY makes the case for action to spread wealth and ownership in a style we all can grasp. May it help mobilize people nationwide across the political spectrum on the best way to rebuild middle class America: greater capital ownership by regular citizens."
-- Richard B. Freeman, PhD
"Chivukula and Musum's easy to read THE 3rd WAY convincingly explains a set of common sense policies that can expand the wealth created by capitalism to all working Americans. Wage only income continues falling farther and farther behind fellow citizens who have large ownership stakes in our nation's productive assets. Our national leaders need to read and implement their road map to a fair and enriching economy for all Americans."
J. Michael Keeling, CAE


President - The ESOP Association Washington, DC

"THE 3rd WAY makes the case for action to spread wealth and ownership in a style we all can grasp. May it help mobilize people nationwide across the political spectrum on the best way to rebuild middle class America: greater capital ownership by regular citizens."

Richard B. Freeman, PhD
Herbert Ascherman Chair in Economics at Harvard University
Senior Fellow, National Bureau of Economic Research (NBER)
Senior Fellow, London School Centre for Economic Performance
Co-Director, Labor and Worklife Program at Harvard Law School
Fellow of the American Academy of Arts and Science
"THE 3rd WAY by Chivukula and Musum trace the American experience from the economic freedom that improved lives for two centuries to the more recent decline marked by record inequality of wealth and persistent unemployment--most dramatically at 40% for urban minority males. The authors then identify the way for new generations to again improve lives: Worker ownership that couples democracy and capitalism and in the process captures the best of capitalism and socialism."

Ray Carey
Chairman and CEO of ADT (Ret.)
Author: Democratic Capitalism: The Way to a World of Peace and Plenty.
"Mr. Chivakula, who is a well-known politician in the US, demonstrates in this book that he and his co-author, Veny Musum combine political acumen with thoughtful meditation on economic democracy. They deserve our congratulations."
Jagdish Bhagwati


University Professor of Economics, Law and International Affairs, Columbia University
"Chivukula and Musum, co-authors of THE 3rd WAY, present a compelling political and economic basis for more inclusive capital ownership that would reverse the long-term trend of income inequality and would expand the middle class. Building off decades of research, they propose federal and state policies that are within reach of our current political system, and outline the dire consequences if policies are not embraced to encourage broader based employee ownership. This is an excellent compilation of research data and significant policy implications presented in straight-forward manner."

Mary Ann Beyster - President
Foundation for Enterprise Development
Fostering Innovation, Entrepreneurship, and Ownership
Executive Producer, We the Owners
"THE 3rd WAY reminds us of a hopeful fact; values can, on occasion, trump ideologies. New Jersey provides us with a Republican Committeeman (Veny W. Musum) and a Democratic Assemblyman (Upendra Chivukula) who agree that America urgently needs a more inclusive and democratic form of capitalism. What these authors have discovered they have common is what matters. Their insights signal a new direction for American politics and economics."



Dr. Christopher Mackin
Founder, Ownership Associates
Professor, Labor and Worklife Program
Harvard Law School and Adjunct Lecturer
Rutgers School of Management and Labor Relations
"The authors of THE 3rd WAY have done a marvelous job of explaining why neither conventional capitalism nor conventional socialism is capable of solving the two most pressing problems of the day – the rising inequality of income and of wealth and the disappearance of the American middle class. Unlike most books that only serve to identify the problem, THE 3rd WAY prescribes specific legislative and governmental actions that can be taken to alleviate them. This is a must read for all politicians and citizens who have been asking what they can do to help restore economic democracy to America."

John Menke - President and CEO
Menke & Associates, Inc.
The Nation's Premiere ESOP Advisors
"America became a free, independent and self-governing people because it was created by men and women who first owned property. Not on loan from the King or Lord, but real ownership. From that developed the demand to control their government. Our freedom comes from ownership, not the ballot box. The means of production are no longer simply land and animals: an ownership society must also now include shares of companies. This way lies growth, independence, self-reliance, dignity and real equality before the law and man."
Grover Norquist


Founder and President
Americans for Tax Reform
"THE 3rd WAY is an excellent treatment of a thesis by the two distinguished authors who have made a serious contribution. The work is based on much research and merits praise for its innovative as well as provocative thoughts based on a storehouse of knowledge. The two authors are involved in real-world politics and the readers of the volume should compel their elected leaders for real world legislative actions to follow."
Manoranjan Dutta, PhD

Professor Emeritus of Economics.
Rutgers - the State University of New Jersey
Fulbright Senior Specialist 2002-2007; Fulbright Research Scholar, 1958-59, 1959-60;
Ford Foundation Dissertation Fellow Founding Editor; Journal of Asian Economics, 1990-2008; Author of 19 books
"Upendra Chivukula has once again demonstrated, through his co-authorship with Veny Musum, why he has been such an effective legislator in the New Jersey General Assembly. His unique understanding of the U.S. economy and the path toward sustaining this country's middle class lifestyle is dependent upon business growth and ownership opportunities for workers. Entrepreneurship and business development is where this country's future wealth building lies. This book will prove to be a focal point for those seeking to set the tone and create a new conversation in terms of where the U.S. economy is headed."
"Turning the idea of spreading employee ownership into reality has long been a passion of mine – as indeed it was for President Reagan, whom I served as a special assistant. This idea resolves the great ideological conflict of our era by achieving socialist ideals through capitalist means. It is vitally important that we increase worker participation and control in our processes of wealth creation. It is equally important that we preserve our ingenious, freedom-expanding reliance on private property rights. This book is a most welcome entrant into the debate, its authors offering a credible pathway to a system that prizes employee ownership. It deserves the most widespread consideration and discussion."

Dana Rohrabacher
United States Congressman, (R) California
President Ronald Reagan's Speechwriter
"In this book, Chivukula and Musum offer a proposal to spread wealth through new forms of capital ownership for middle-class and poor Americans. THE 3rd WAY is a modern-day, updated version of a simple plan that the early twentieth century, black leader and visionary, Marcus Garvey, offered to his black followers through his organization, The Universal Negro Improvement Association (UNIA). However, unlike Garvey and the UNIA, the plan that Chivukula and Musum propose in THE 3rd WAY is offered to the vast majority of Americans, grounded in sound economic principles, presented in a non-technical fashion, and should be read by mass and scholarly audiences interested in the growing problem of wealth and income inequality throughout the world."
Marvin P. Dawkins, PhD


Professor of Sociology, University of Miami and
(Former) Director of the Caribbean, African and Afro-American Studies Program
"THE 3rd WAY is a communications breakthrough! The authors have "got" the essentials of Louis Kelso's message. And they have imparted that message so simply and accurately that others can understand it, too--and more important--translate it into political action and wise government policies."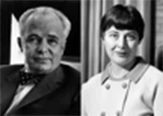 Patricia Kelso
President of The Kelso Institute
Wife of the late Louis O. Kelso - Father of the ESOP movement
Co-author of many of Louis Kelso's most important books, congressional submissions, columns and speeches
"This is not a facile exercise in political idealism: Chivukula and Musum furnish considerable empirical evidence that their strategy will not only work, but also be politically appealing to a broad spectrum of citizens, irrespective of party allegiances. This remains an impressively ambitious effort to find pragmatic and innovative solutions to problems created and sustained by blinkered partisan commitments.
A serious, rigorous contribution to the debate over how to rescue a drowning middle class."
Kirkus Media LLC
6411 Burleson Rd.
Austin, TX 78744