Chivukula Follows Up on His Career in Elected Office with an Economic Blueprint
By Max Pizarro • 09/17/16 8:35pm
BRIDGEWATER – Upendra Chivukula's appearance earlier today at the public library here should have been a happy occasion. Instead, it merely underscored the intellectual gulf between himself and that world in Trenton he left behind in 2014 after a decade in the legislature.
The place has gotten duller since the assemblyman's departure, as that longstanding New Jersey trend of bosses supplanting intellectual capital with pliable capital has spiked aggressively. Sleepy-headed loyal soldiers have taken the place of independent engineers. Party buffoons have replaced thinkers. Good-time Charlies have sought to be the equal of gravitas.
A former mayor of Franklin Township, Chivukula had one of those rare solid runs in public life. The first South Asian elected to the New Jersey Legislature, he took two shots at Congress over the course of ten years, leaving it all on the field before getting out of the game with his dignity intact. Thankfully, he reemerged on the scene this year, co-authoring with Veny Musum a fascinating and highly readable book called The Third Way. 
"Politicians are firemen, not firewoman, and they always want to put out a fire," he cracked this afternoon at the Keiona Miller Public Discourse and Ideas in Action Series, reflecting on the often ineffectual process of the state legislature.
The book makes the case for why government needs to incentivize with tax cuts those private businesses that encourage company buy-in from all employees, in effect making more capitalists instead of fewer, in recognition of a hard 21st Century reality of greater and greater wealth-generation not from work but from investment.
Those on the left may read the book as a surrender to the preeminence of capitalism. Indeed, The Third Way's assessment of human nature posits socialism itself as a first principle error. Those on the right can make the case that the wealth-sharing models proposed by the book weaken those classic captains of industry at the top of the economic food chain. Whether you agree or disagree, what we celebrate is the return of a public servant who was always busy, never static, always willing to put himself out there to take a political risk, and never willing to leave untouched and unchallenged a flawed system.
Mostly, people on their way out of government in New Jersey leave dragged by the chariot wheels of time and the ravages of age, mental infirmity, political collapse, or just outright indictment. Seldom do our public officials augment their service with a thoughtful blueprint for how to make things better for a greater number, which is what Chivukula has done here.
It's not a surprise really, but it's heartbreaking to think, given what's out there now and the downward trajectory of our political intelligence – the replacement of Literature with Twitterture – that if substance like this ever happens again, we'll be shocked.
SOURCE: http://observer.com/2016/09/chivukula-follows-up-on-his-career-in-elected-office-with-an-economic-blueprint/
About The Blog
Multi-Author Blog (MAB) featuring relevant articles by leading scholars and experts in the field of Inclusive Capitalism and Economic Democracy.
Purchase THE 3rd WAY

THE 3rd WAY will show you and your family the powerful secrets the top 1% know regarding how wealth is best obtained in the 21st century.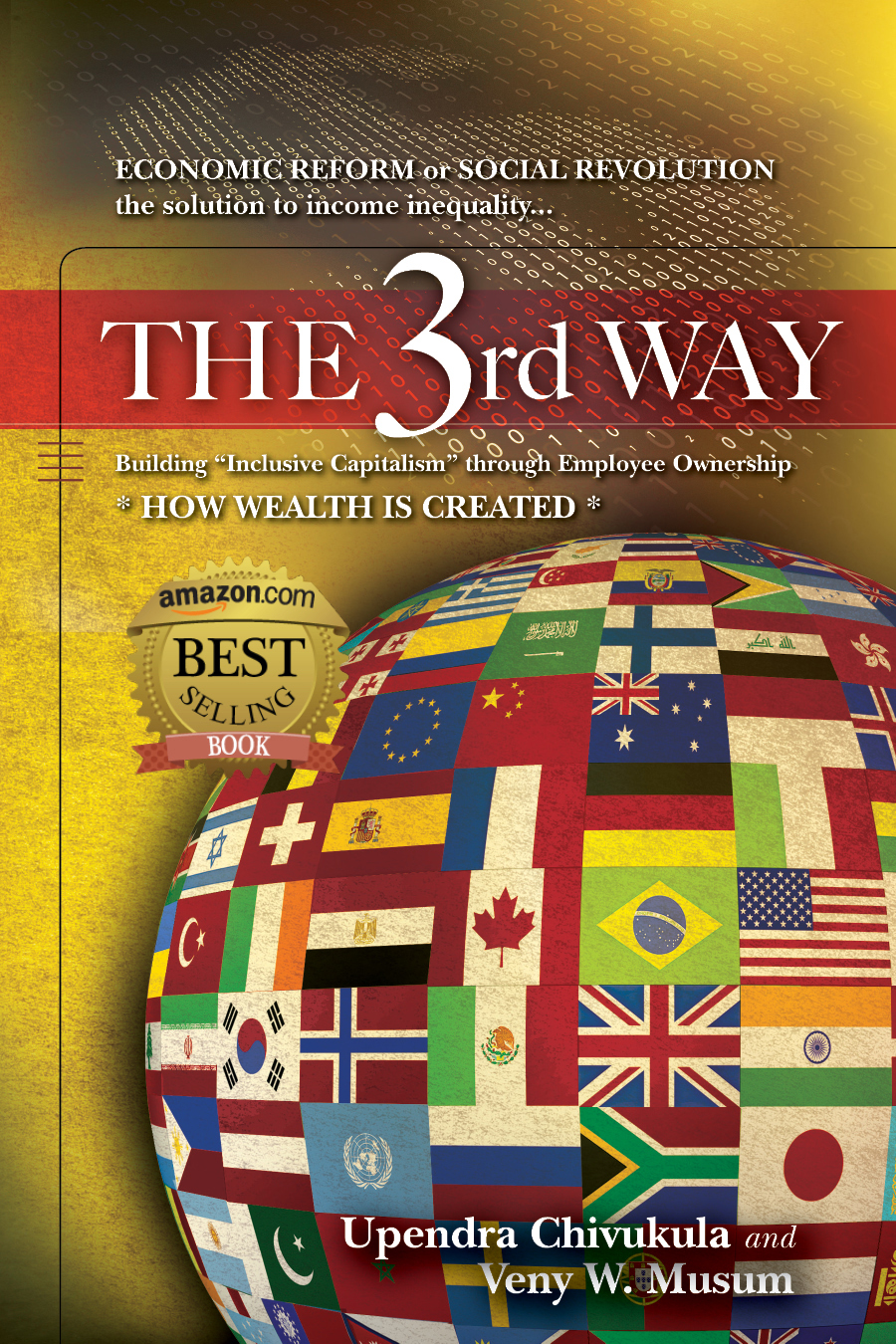 Learn how Congress can finally help the middle class of American. Click…