ICEPN TV Special Interview with Upendra Chivukula
"Inclusive" capitalism would change the playing field by offering significant tax incentives to corporations willing to establish employee stock ownership plans (ESOPs), allowing employees to acquire capital shares without depleting their own savings. Stock holdings would provide the middle and lower classes with what they so desperately need: income capital in ADDITION to earnings via their labor.
Authors:  Upendra Chivukula & Veny W. Musum
Interview Host: Lili Greene – ICEPN TV
Upendra Chivukula: Commissioner to the N.J. Board of Public Utilities. Chivukula completed serving his sixth consecutive two-year term as a Democrat in the New Jersey General Assembly where he was also the Assembly Deputy Speaker.
About The Blog
Multi-Author Blog (MAB) featuring relevant articles by leading scholars and experts in the field of Inclusive Capitalism and Economic Democracy.
Purchase THE 3rd WAY

THE 3rd WAY will show you and your family the powerful secrets the top 1% know regarding how wealth is best obtained in the 21st century.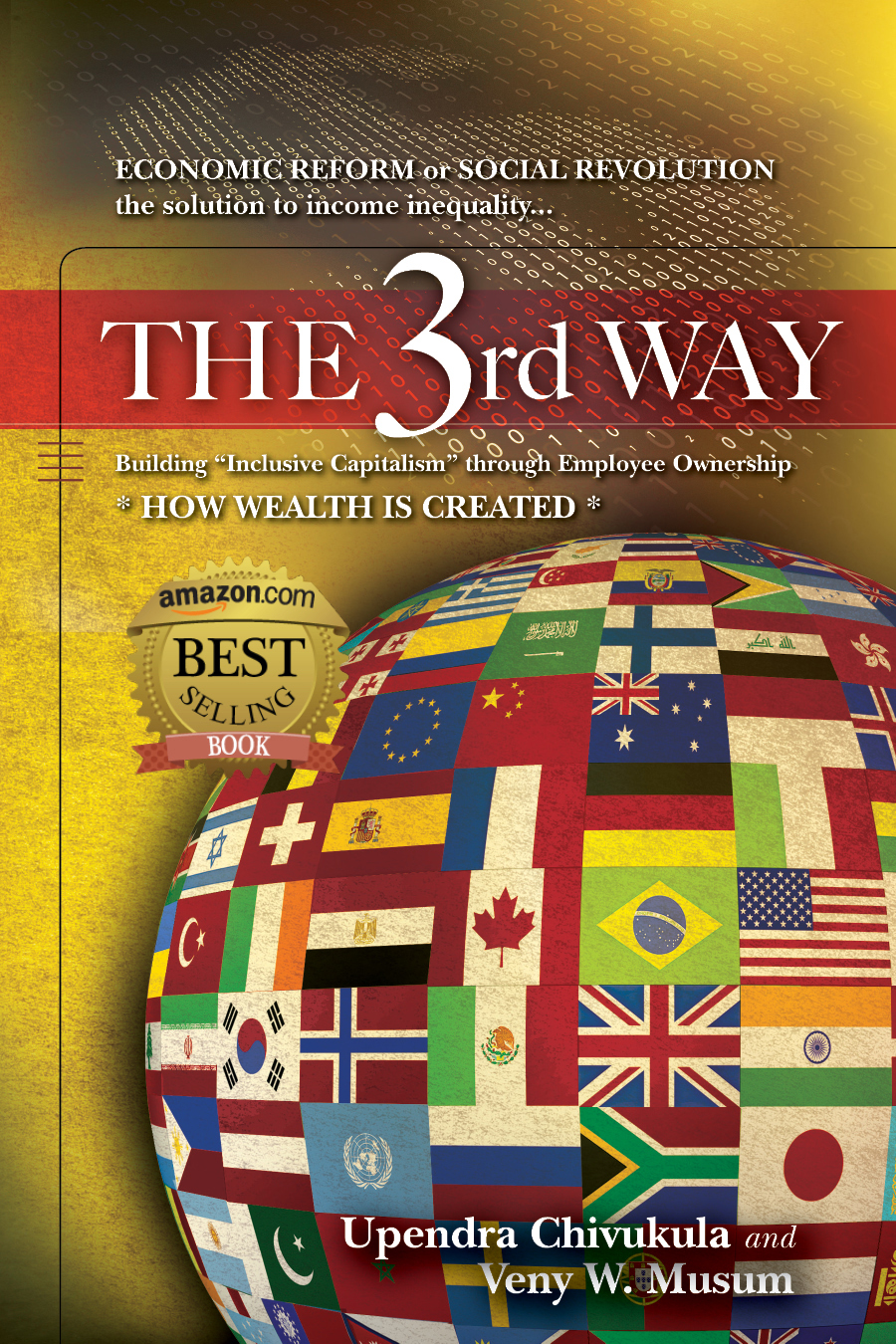 Learn how Congress can finally help the middle class of American. Click…