THE HILL: The Promotion and Expansion and Expansion of Private Employee Ownership Act of 2015
The Promotion and Expansion of Private Employee
Ownership Act of 2015
By Reps. Dave Reichert (R-Wash.) and Ron Kind (D-Wis.)
September 16, 2015
In the current politically polarized environment, support for increasing private employee ownership has achieved a status that we don't hear of very often these days: widespread bipartisan consensus. That was apparent in the comments of Secretary of Labor Thomas Perez at a recent hearing of the Education and Workforce Committee — chaired by another strong proponent of employee ownership, Rep. John Kline (R-Minn.) — when he said that employee stock ownership plans (ESOPs) are "a model that has had real success in building wealth for working people across this country."
We've heard a lot recently about the lack of retirement savings for aging Americans, income inequality, and limited growth opportunities for workers. A recent Harvard study showed that about half of U.S.  workers don't have retirement accounts and most middle – class retirees will outlive their savings. Social mobility has not improved, according to the study, as it's no easier to climb the income ladder now than it was 20 years ago.
Employee ownership can be part of the solution. Over 2,000 companies across the United States are private businesses owned by employees through ESOPs, a type of defined contribution retirement plan. Because the vast majority of these companies are majority or wholly employee – owned, every worker has a vested interest in making sure that the quality of work is high. Everyone rows in the same direction because each employee has a stake in the company's success.
A recent new study from Ernst and Young (EY) confirms that making employee stock ownership plans more widely accessible is a viable way of promoting both an increased ownership stake for workers and greater retirement security for more Americans of average means. The EY study found that the total return for S corporation ESOP participants over the last decade was 11.5 percent, or about 62 percent higher than the S&P 500 Total Returns Index's growth rate of 7.1 percent over the same period. Net assets in these accounts increased over 300 percent over the time span, and distributions to participants totaled nearly $30 billion.
Increased access to the American Dream of a secure retirement for hard working Americans should be something we can all agree on. That's why we, together with six of our House Ways and Means Committee colleagues, have again introduced the Promotion and Expansion of Private Employee Ownership Act of 2015 (H.R. 2096). Over 100 employee – owners will be on Capitol Hill this week asking our colleagues to support this bill. We should be encouraging the successful ESOP model and making employee ownership structures more widely available to more workers. Our bill, which has meaningful bipartisan support in the 114th Congress, eliminates barriers that business owners currently face in establishing a new S corporation ESOP or expanding the employee –
ownership stake in an S corporation. Almost 20 years ago, Congress created the S corporation ESOP structure to encourage and expand retirement savings, giving more workers in private companies the chance to own their companies through an ESOP, a qualified rtirement savings program.
S corporation ESOPs are a great example of something Congress got right, as they are doing exactly what the legislation intended when it established them: generating economic activity, creating jobs, and promoting retirement security. By all available measures, these companies have been a big success story in recent years, even through a period when the economy was characterized by slow growth, poor job creation, and widespread worker insecurity.
When we visit employee – owned companies, we see first – hand that being an employee – owner in a company means having a stable job while building a secure future. The S corporation ESOP structure has been effective at improving the bottom line of countless companies, creating a culture of ownership and responsibility, and providing meaningful retirement savings to the employee – owners. It's truly the American Dream at work.
Reichert has represented Washington's 8th Congressional District since 2005. He sits on the Ways and Means Committee. Kind has represented Wisconsin's 3rd Congressional District since 1997. He sits on the Ways and Means Committee
About The Blog
Multi-Author Blog (MAB) featuring relevant articles by leading scholars and experts in the field of Inclusive Capitalism and Economic Democracy.
Purchase THE 3rd WAY

THE 3rd WAY will show you and your family the powerful secrets the top 1% know regarding how wealth is best obtained in the 21st century.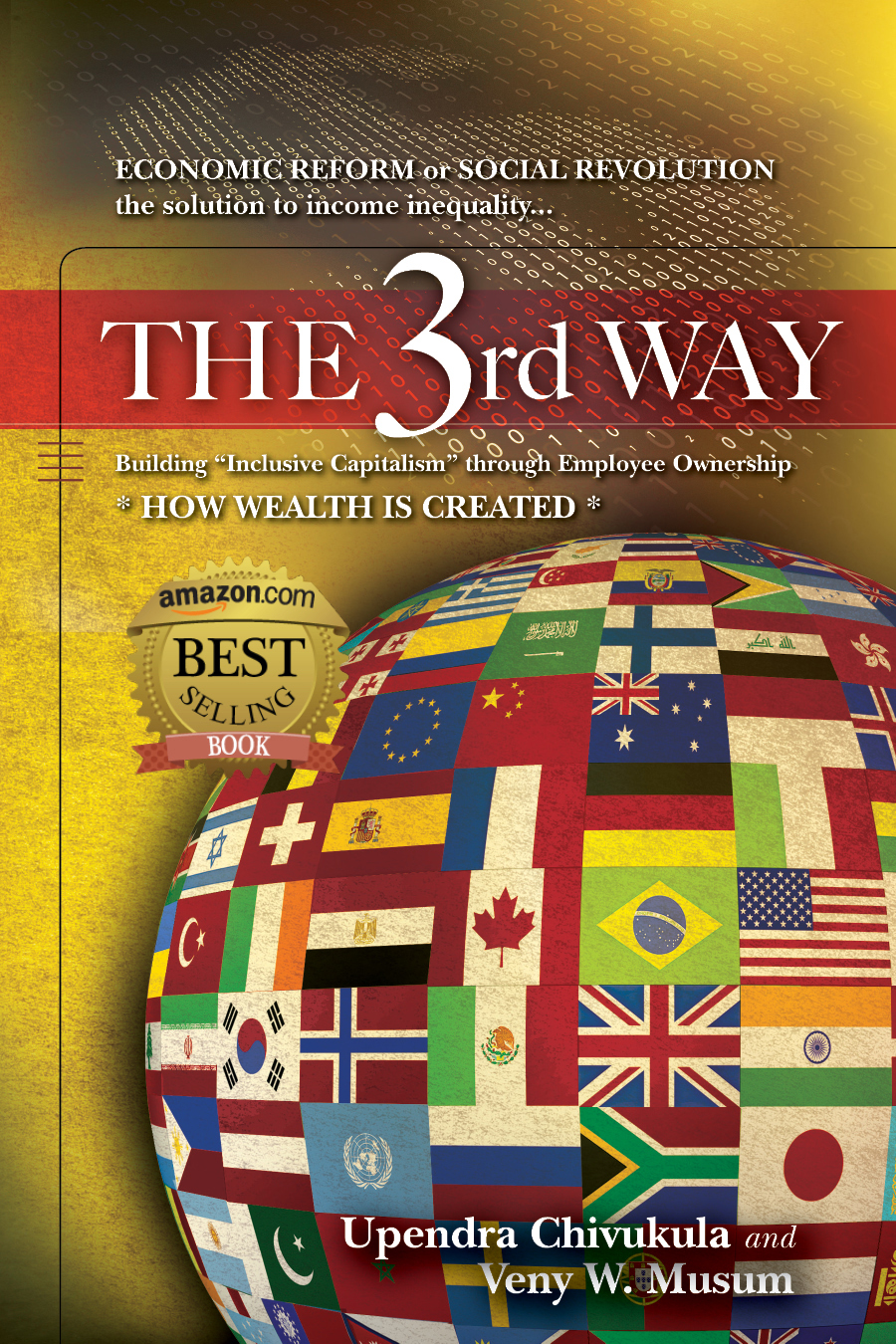 Learn how Congress can finally help the middle class of American. Click…